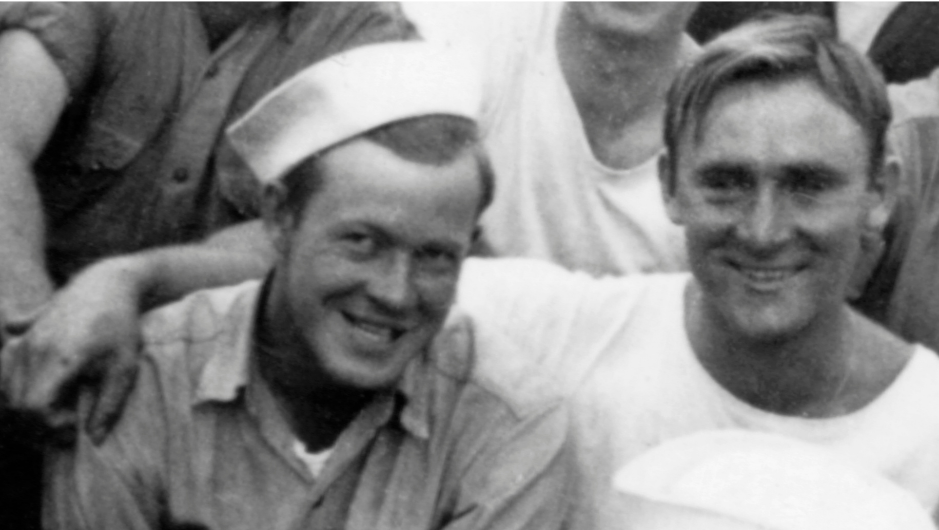 VETERANS AID & ATTENDANCE: UNDERSTANDING VA BENEFITS FOR ASSISTED LIVING
---
The Veterans Administration (VA) operates the largest health care system in the United States and also offers pensions and other services for qualified veterans — and even their spouses — who face disability or assisted living issues. It has been estimated that nearly 20% of all seniors in America over the age of 65 could qualify for a Veterans Pension or Survivors (Death) Pension under the right circumstances, though only 5 percent — or roughly 480,000 — currently do.
The Veterans Pension and Survivors Pension programs exist for qualifying wartime veterans and single surviving spouses. Those qualifying for these programs are also eligible for additional monetary benefits if they are considered "Housebound" or in need of the regular "Aid and Attendance" of another person because of disability or other factors.
Applying and qualifying for these programs sometimes present hurdles that veterans find challenging and difficult to overcome — and that's where we come in. Here at our firm, The Elder & Disability Law Firm, APC, we are dedicated to helping our veterans and their families obtain the benefits they deserve from their wartime service. With an office located in Redlands, California, we are proud to serve veterans and their families in all of the neighboring communities, including Palm Springs, Rancho Cucamonga, and Riverside, California.
QUALIFYING FOR VETERANS OR SURVIVORS PENSION
To qualify for assisted living benefits first requires qualifying for a Veterans Pension or Survivors Pension. For these pension programs, the veteran must have served during defined wartime periods for at least 90 days on active duty, with one day or more of those days during the defined period. Their service need not be in an actual combat zone. They also must have been discharged other than dishonorably.
If the veteran's service began after September 7, 1980, the veteran must have completed their required tour of duty or served at least 24 months on active duty.
The periods of service qualifying a veteran and spouse are:
World War II: December 7, 1941, through December 31, 1946

Korean Conflict: June 27, 1950, through January 31, 1955

Vietnam Era: August 5, 1964, through May 7, 1975 (for veterans who served "in country" the period is February 28, 1961, through May 7, 1975)

Gulf War: August 2, 1990, through a date yet to be determined by Congress or Presidential Proclamation
AGE & DISABILITY REQUIREMENTS
To qualify for a pension under the age of 65 requires the veteran to be totally disabled. Over the age of 65, there is no disability requirement. For a Survivor Benefit, there is no disability or age requirement for either the veteran or spouse. The spouse must have been married to the veteran at the time of death and be single to qualify. (If they remarried, it must have been terminated prior to November 1, 1990.)
THE NET WORTH MEANS TEST
To qualify, there is also a net worth means test. Your net worth is the total of your yearly income and the value of the assets you hold. From December 1, 2020, to November 30, 2021, Congress has set this amount as $130,773. The figure is adjusted yearly to match the increase in Social Security Income (SSI) provided by the Social Security Administration (SSA).
Your net worth calculation can be reduced by out-of-pocket medical expenses. Also exempt are your personal residence, a reasonable amount of land on which it sits, personal property, and automobiles for personal use.
The combined income and asset means test often presents a hurdle for otherwise qualifying veterans. There are legal and acceptable ways to reduce income and assets to qualify. We at The Elder & Disability Law Firm, APC, are dedicated to helping you qualify, so don't give up without consulting with our attorneys first.
QUALIFYING FOR VETERANS AID ANDATTENDANCE ASSISTANCE
"Aid and Attendance" and "Housebound" are medical ratings that the VA uses to determine if a veteran or surviving spouse on pension is eligible to receive additional support for assisted living expenses.
To qualify for additional Aid and Attendance funds for your pension, one of the following must be true:
You require aid to perform daily living activities

You are bedridden

You are a patient in a nursing home due to mental or physical incapacity

You have corrected visual acuity of 5/200 or less in both eyes

You have concentric contraction of the visual field to five degrees or less
To qualify as Housebound, one of the following must apply:
You have a 100% disabling permanent disability. Due to this disability, you are confined to your home.

You have one disability evaluated as 100% disabling and another evaluated as at least 60 percent disabling.
YOUR BENEFITS AND THE MAPR
The dollar total of benefits you're eligible for falls under the VA designation of Maximum Annual Pension Rate (MAPR), or the difference between your income and the payment limits set by Congress. Your MAPR is based on how many dependents you have, if you're married to another veteran who qualifies for a pension, and if your disabilities qualify you for Housebound or Aid and Attendance benefits.
As of December 1, 2020, the MAPR for a single veteran with no dependents is $13,931 for pension only, $17,024 for Housebound benefits, and $23,238 for Aid and Attendance benefits. For a veteran with one dependent, spouse, or child, the annual sums are $18,243 for pension, $21,337 for Housebound, and $27,549 for Aid and Attendance. For two qualifying veterans married to one another, benefits range from $18,243 to $36,861.
Each additional dependent child qualifies you for another $2,382 in annual benefits.
HOW OUR FIRM CAN HELP
Perhaps one of the biggest hurdles in qualifying for either a pension or the assisted living supplements is the net worth means test. Our attorneys have been helping veterans and their families obtain VA benefits for over three decades, and we would be proud to assist you with your benefits as well. Don't allow bureaucratic red tape and voluminous paperwork requirements to stand in your way. We can help you with every step of the filing process.
If you need help with assisted living needs, or just want to qualify for the pension you deserve, contact us immediately at The Elder & Disability Law Firm, APC. Our office is open in Redlands, California, and we are proud to serve clients in the surrounding communities, including Palm Springs, Rancho Cucamonga, and Riverside, California.