KRISTIE REYLAND
CASE MANAGER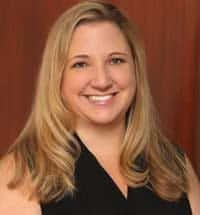 Kristie is a senior paralegal, licensed Notary Public and our Case Manager. She joined our firm in 2012 with 7 years of paralegal experience within family law, personal injury and special education. She brings along her years of expertise as a paralegal, as well as, excellence in providing a high level of client care that is fundamental to our firm's reputation.
It is her responsibility to ensure that each case receives a high level of client satisfaction and attention to detail, from the beginning of the case to the end of it. Her attention to detail is a key component to the success of our firm, assuring each deadline is met and office procedures are in place to keep our firm productive and organized. While Kristie mainly handles Medi-Cal cases, her overall knowledge of all the practice areas makes her a vital member of our office.
Kristie is well-versed on Medi-Cal law, eligibility and procedures and she continues to deepen her expertise with each case handled. She has developed relationships at various levels within our local government Medi-Cal offices, ensuring the firm's credibility and navigating client cases through the process. She has successfully obtained approvals on close to 200 Medi-Cal cases.
Kristie received her degree in Paralegal Studies in 2004 and is a member of the Inland Counties Association of Paralegals. Her career focus is and will always be, serving the legal needs of our community and ensuring they receive the best client experience they deserve.
---
JORDAN POPP
SENIOR PARALEGAL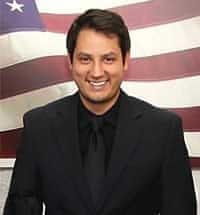 Jordan is one of the senior paralegals in our office and has been with us since 2013. He is well versed in almost all of our practice areas but his primary duties include document review and conducting signing meetings with clients. He is familiar with property tax reassessment issues, reporting to Medi-Cal agencies and SSA for SSI overpayment, and special needs trusts.
Clients find Jordan to be friendly and patient and he is dedicated to making sure people feel comfortable at all times. He received his Associate's Degree in paralegal studies from Riverside Community College and, in 2020, he earned his Bachelor's of Science degree in Business at the University of Redlands. Jordan is a notary public as well as a licensed insurance agent for the State of California.
---
AMANDA CASTORENA
PARALEGAL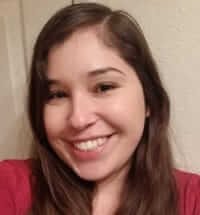 Amanda joined the law firm in 2016. She received her Bachelor's degree from the University of Redlands with a major in the Philosophy of Ethics. She later went on to obtain her paralegal certificate from the University of California Riverside's extension program. Amanda stays up to date on her continued education and is also a notary public.
Since hired on, Amanda was handling Medi-Cal cases for our clients. However, in 2021, she transitioned over to VA Aid & Attendance benefit applications and Trust Administration cases. Amanda goes above and beyond in assisting clients.
Over the years she has been involved in almost all areas of the firm and is one of the main document reviewers at our firm.
Amanda's training over the years has given her the foundation and knowledge necessary to be an integral member of our staff who assists not only her fellow paralegals but our clients as well.
---
JASMINE BOYD
PARALEGAL
Jasmine is a paralegal at our firm who began her career in estate planning while still in high school. After graduating she went on to obtain her paralegal certificate from the University of California, Irvine. Jasmine is smart and always willing to help our clients in any way she can.
She continues to expand her knowledge and enjoys learning about all areas of law. When not at work she can be found spending time with her family and traveling the globe.
---
STEPHANY SAAVEDRA
PARALEGAL AND MEDI-CAL BENEFIT CONSULTANT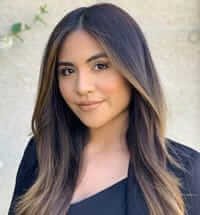 Stephany joined the law firm in 2019 as our Administrative Assistant and, in 2021, she was promoted to a paralegal and Medi-Cal Benefit Consultant. She has over five years of administrative experience, working in the legal field and at a post-secondary educational institution. She is proficient, hardworking and diligent in her work. She exudes professionalism and takes the time to learn and apply skills effortlessly.
Stephany received a Bachelor of Arts in Political Science/Law and Society at the University of California, Riverside in 2018. During her undergraduate studies, she served as a legal intern at the law firm Kohn, Kohn & Colapinto, LLP in Washington D.C., where she assisted national whistleblower attorneys with legal research and drafted reward applications.
---
LOURDES JAIMES-JACINTO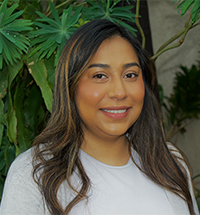 Lourdes joined the law firm in September of 2022 and has over 4 years of experience in the legal field. She assists with a variety of cases in the office including estate planning, Medi-Cal, SSI reporting, and trust administration. Regardless of the case, she aspires to provide the best service to all her clients and is always understanding of the various situations and predicaments the clients may be facing.
Lourdes is a first-generation college graduate and the proud daughter of immigrants from Mexico and Guatemala. She received her bachelor's degree from California State University, San Bernardino with a major in Political Science and a minor in Pre-Law. After graduating, she went on to obtain her Paralegal Certificate from Fullerton College and is also a certified Notary Public.
---
ERICK MURILLO
ADMINISTRATIVE ASSISTANT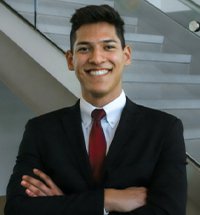 Erick joined our firm on December 3rd, 2021, after finishing his undergraduate studies at Cal State Fullerton University. In addition to his studies, he is bilingual and fluently speaks Spanish.
Since joining the firm, Erick has demonstrated a strong work ethic and a continued desire to learn. He goes above and beyond to provide the best service to everyone he meets and is more than happy to assist both our current and potential clients.
Erick loves to travel and aspires to be an attorney one day.