PLANNING FOR YOUR FUTURE
There is nothing more important than your future, and we want to help you create the best plan that will take care of your needs.
PERSONALIZED CARE & SERVICE
Building personal relationships with our clients is how we offer the individualized services you need to move forward confidently.
EXPERIENCED GUIDANCE
We have dedicated our practice solely to estate planning and elder law, which has awarded us experience that will benefit you.
ESTATE PLANNING & ELDER LAW ATTORNEYS IN REDLANDS, CA
We offer our services to a diverse population and help as many people as we can. We are dedicated to providing top-level legal counsel to our clients and helping them find the solution that is just right for them.
IMPORTANT NOTICE REGARDING OUR RIVERSIDE LOCATION
AS AN ESSENTIAL BUSINESS, WE REMAIN OPEN. PLEASE READ OUR STATEMENT BELOW TO LEARN MORE
It is our goal to ensure we provide you with the safest experience possible during these times. In order to ensure we are meeting the safest standards and controls possible, we have made a decison to utilize our Redland's location as our main office. We will remain open and will stay focused on providing you the highest quality legal guidance and representation. We encourage you to read our statement to know all we are doing to that end.
A PASSIONATE TEAM WORKING FOR YOU
ESTHER C. WANG
ATTORNEY AT LAW
Principal Attorney Esther C. Wang has been providing quality legal services since 1991. She is accredited by the Department of Veterans Affairs to represent veterans and is also a member of the National Academy of Elder Law Attorneys.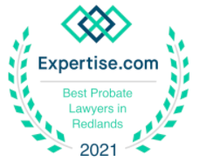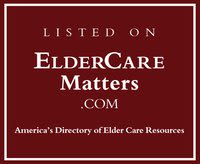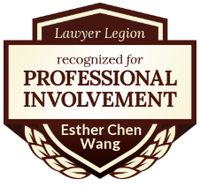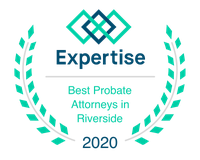 WHAT CAN AN ESTATE PLAN DO FOR YOU?
No matter where you are in life, it's never too early or too late to begin thinking about the future. When you do, we are here to help.

REVIEW YOUR ESTATE
We will help you take inventory of your assets and what you want to include in your plan.

PROTECT YOUR ASSETS
Through either a will or a trust, we can protect your assets from probate.
LONG-TERM SOLUTIONS
We provide solutions that will help you establish a plan for your family, even after you are gone.

STRATEGIC PLANNING
With our experience and expertise, we will create an effective plan for you.
WE CAN HELP WITH
VETERANS AID & ATTENDANCE
---
WE WORK WITH THE VA
& WITH MEDI-CAL BENEFITS
If you are a wartime veteran or the spouse of a wartime veteran, we can help you take advantage of the benefits available — allowing you to pay for long-term care.

FIND OUT HOW STRATEGIC PLANNING CAN HELP YOU AND YOUR FAMILY
Our skills, guided by our experience, will help you create an estate plan that meets your family's needs. Together, we will determine your best options and how to implement them.
LEARN MORE
A WORD FROM OUR CLIENTS
I recommend Esther without hesitation. She has integrity and does things right. I drove two hours each way to meet with her and it was worth it.
I found Esther Wang to be the most experienced and fair. It was within the first 10 minutes of my initial consultation I knew I wanted her office to handle my affairs.
We never felt rushed when we met with Esther or her staff and they always asked before we left if there were any other questions we had.
I found Esther Wang. She reviewed all of the paperwork and said she could help us. I am so thankful that I found her.
We had a pretty complicated case and everybody at the office was excellent ...
Ms Esther Wang and Staff are awesome! From my initial consultation through the completion of my case, they were professional, respectful of my time and always available to discuss my concerns. I am so glad I found them!
OUR GOAL IS TO SERVE YOU WITH COMPASSION AND RELIABILITY
It is never too early or too late to start planning for the future. Do not think you are too young or too old to do so. At The Elder & Disability Law Firm, we provide compassionate legal services that will help you and your family make the decisions of tomorrow, today.
With over 30 years of experience, we can offer you knowledgable guidance with powerful insight. If you are arranging disability benefits, you need attorneys with the experience to help you through the long and often tedious process.
Many aspects of elder law can seem tedious or impossible to understand. Whether you are making arrangements with Medicare or the VA, or wish to create a will or trust, we can help you sort through the details. We can ensure the proper handling of any necessary legal paperwork, and get you settled into a carefully-crafted estate plan that you are comfortable with.
We believe everyone deserves to have the peace of mind that comes with knowing there is a plan in place for their wishes to be carried out. When you become our client, you are always our client. We will not only help you set up your estate plan or benefits, but we will stay with you to help make sure things are done right. Let us go along with you on your journey. Call us today.