COFFEE WITH ESTHER: OCTOBER SEMINAR SERIES DAY 1: ESTATE PLANNING FOR THE PRIMARY RESIDENCE
---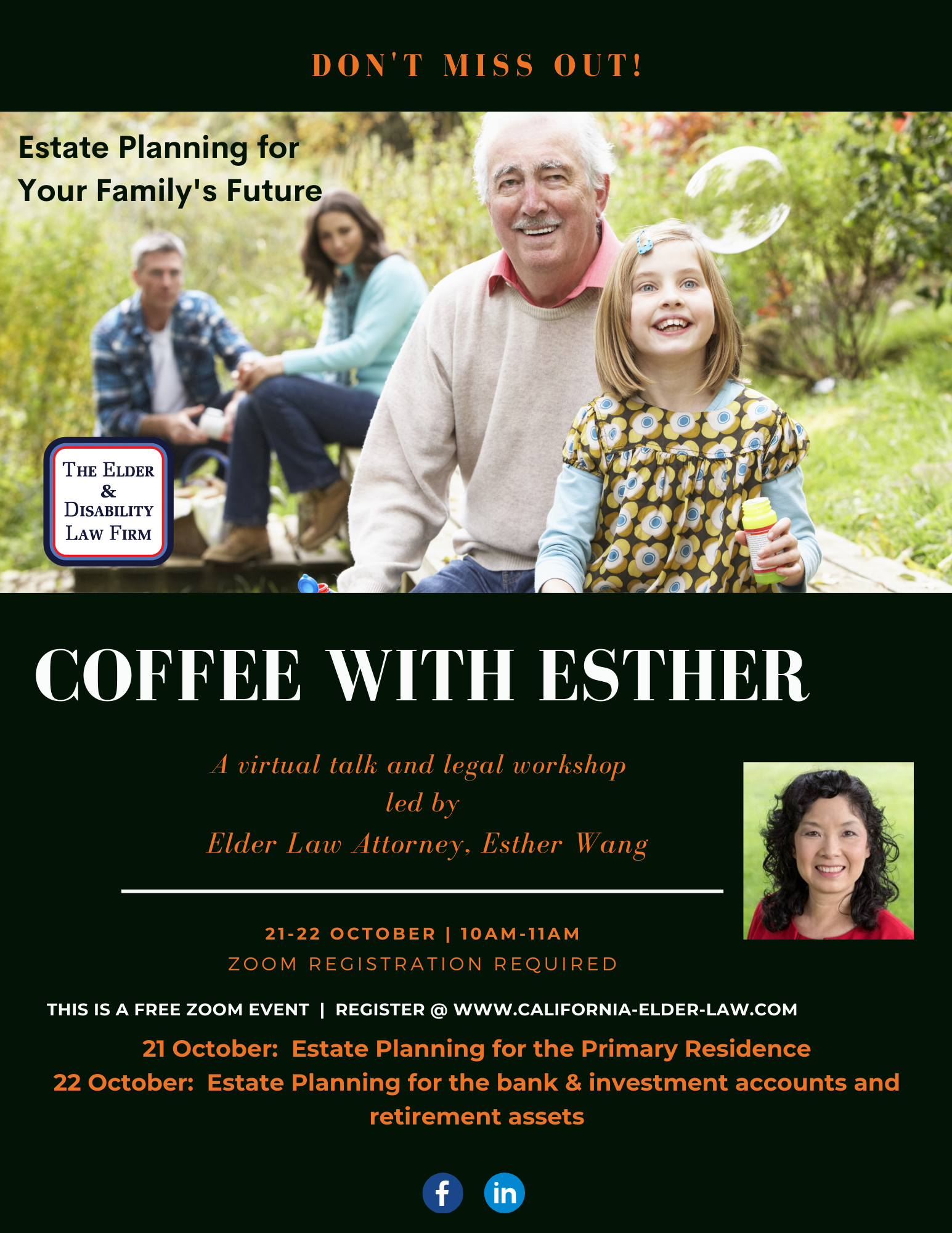 DATE: 10/21/2021
TIME: 10:00 AM – 11:00 AM (PDT)
SEMINAR DETAILS: For most people, the primary residence is the biggest asset in the estate plan. Join us for Day 1 of Esther's estate planning seminar where she will discuss:
Why it is probably not a good idea to transfer your residence to your children by adding them on your deed as your joint tenants

What are some of the income tax and estate tax consequences if you transfer your home to your children before you die? After you die?

How about property tax consequences? How the new law, Proposition 19, can impose property tax reassessment when your house is transferred to your children?

How can your home be protected when you are on government benefit, such as Medi-Cal, IHSS, or other government benefit that pays for long-term care?
Please join us for our October Seminar Series to learn more.
LINK: Register in advance for this meeting:
https://us06web.zoom.us/meeting/register/tZ0vd-qprzwsHNS-LTlzOS-QUvnkZuQvcXU3