COFFEE WITH ESTHER SPECIAL NEEDS PLANNING SERIES FOR CHILDREN & ADULTS: SPECIAL NEEDS PLANNING FOR YOUR LOVED ONE
Aug. 25, 2021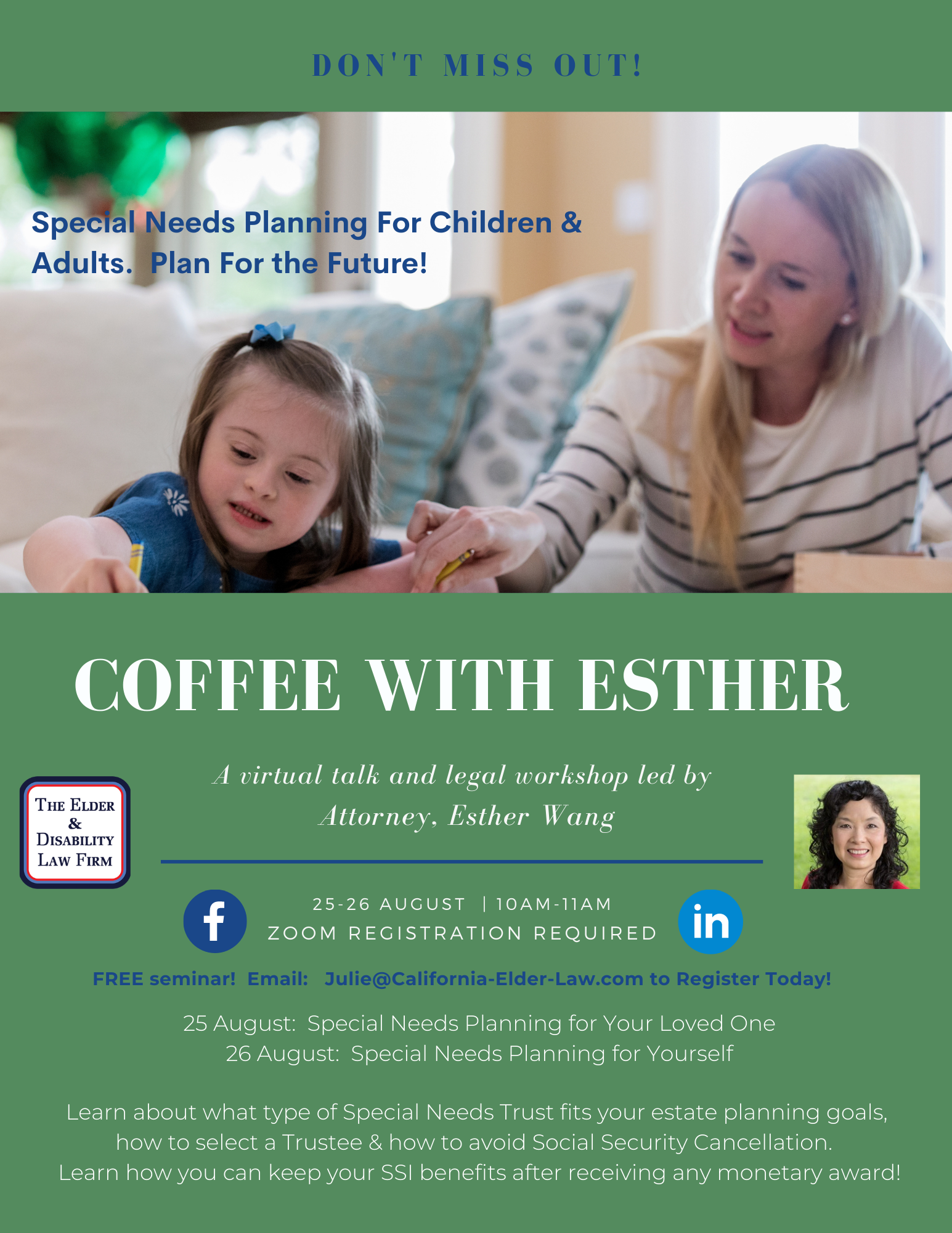 DATE: 8/25/2021
TIME: 10:00 AM – 11:00 AM (PDT)
This is a 2-day seminar and you will find that each day discusses a legal provision covered by a special needs trust. Come to both or attend just one, but if you have a special needs child or you are on SSI and want to learn how to protect yourself from losing your benefits, this month's series is for you. Join for Day 1's seminar on August 25th from 10:00am to 11:00am (PDT) to learn:
How you can care for your special needs child's future.

How you can select the right Trustee - what are the characteristics & duties of one.
LINK: Register in advance for this meeting:https://us06web.zoom.us/meeting/register/tZcqcu2vrjgvGtCpT-uXxj_iGhIwtdEZ2x_1