COFFEE WITH ESTHER SPECIAL NEEDS PLANNING SERIES FOR CHILDREN & ADULTS: SPECIAL NEEDS PLANNING FOR YOUR LOVED ONE
---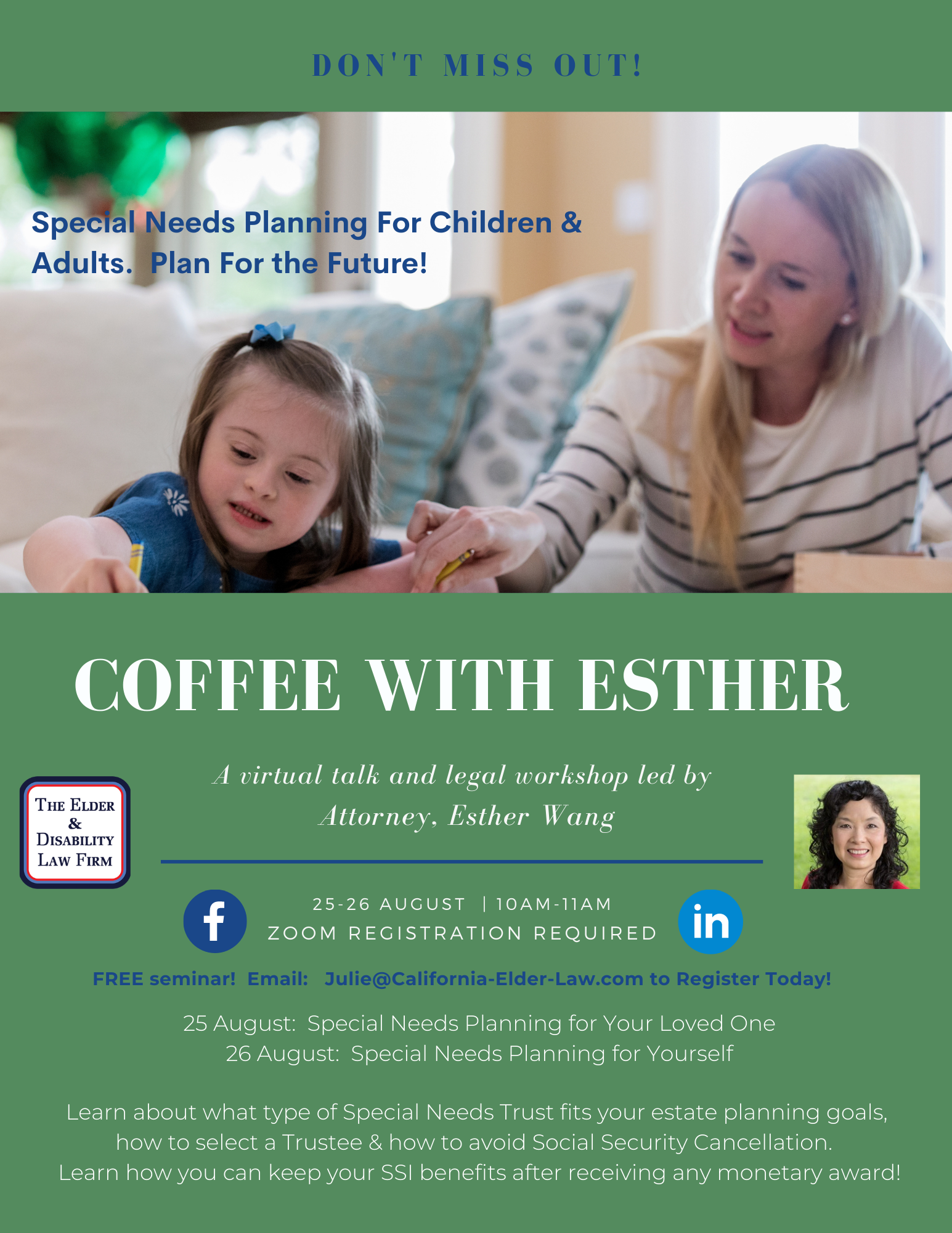 DATE: 8/26/2021
TIME: 10:00 AM – 11:00 AM (PDT)
This is Day 2 for our Special Needs Planning seminar. Esther will be discussing SSI benefits and how to protect yourself from losing them. Receiving a Social Security Cancellation in the mail can be frightening to say the least. It does not have to be and that is exactly what Esther will help you understand. Learn what potential situations can create a cancellation and what you can do about it. Join in for this seminar on August 26th from 10:00am to 11:00am (PDT) to learn:
How you can receive an inheritance or injury award without losing your SSI benefits.

How you can receive a gift without causing you to lose your SSI benefits.
LINK: Register in advance for this meeting:https://us06web.zoom.us/meeting/register/tZAsc-2tqD4oHtDRQcc29yObrG53Ejr6kV5B