COFFEE WITH ESTHER: PLANNING FOR WHEN THE FORGETFULNESS BEGINS. WHAT LEGAL PLANNING IS NEEDED FOR ALZHEIMER'S AND DEMENTIA.
---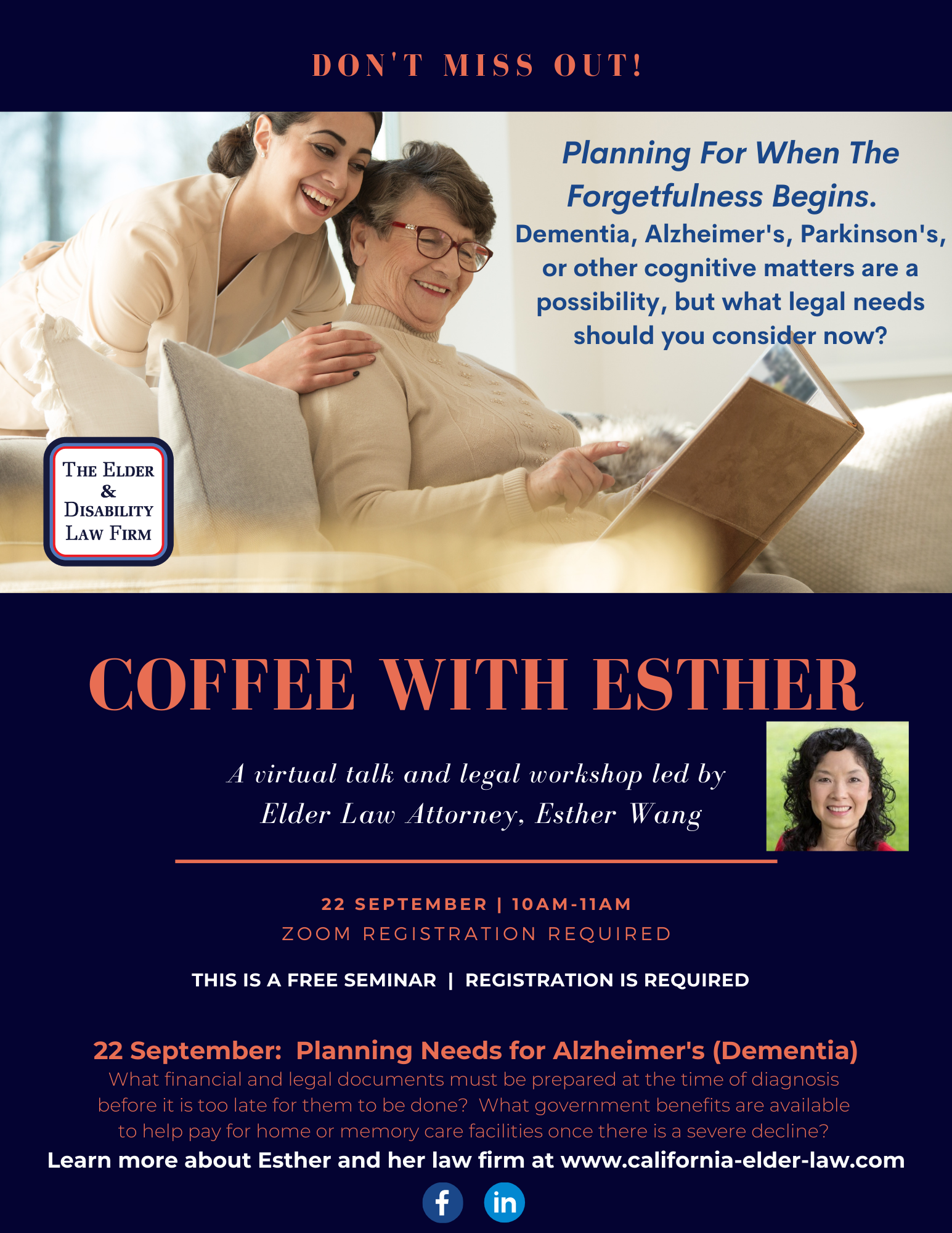 DATE: 9/22/2021
TIME: 10:00 AM – 11:00 AM (PDT)
SYNOPSIS: When you or your loved one has been diagnosed with Alzheimer's, after the initial shock wears off, it is time to plan for the future. According to Genworth, a well-established long-term care insurance company, the average cost for home care for an Alzheimer's sufferer is $960 per week or $105,850 per year in a skilled nursing facility.
The topics that will be discussed in the legal seminar include:
What financial and legal documents must be prepared at the time of diagnosis before it is too late for them to be done?

What government benefits are available to help pay for home or memory care facilities once there is a severe decline?
Please join us for our September Seminar to learn more.
LINK: Register in advance for this meeting:
https://us06web.zoom.us/meeting/register/tZMrd-6sqD0pGNDRiL7UlMgpVpi1ebiiDEO9