DETERMINING MENTAL CAPACITY IN THE ELDERLY
Oct. 21, 2021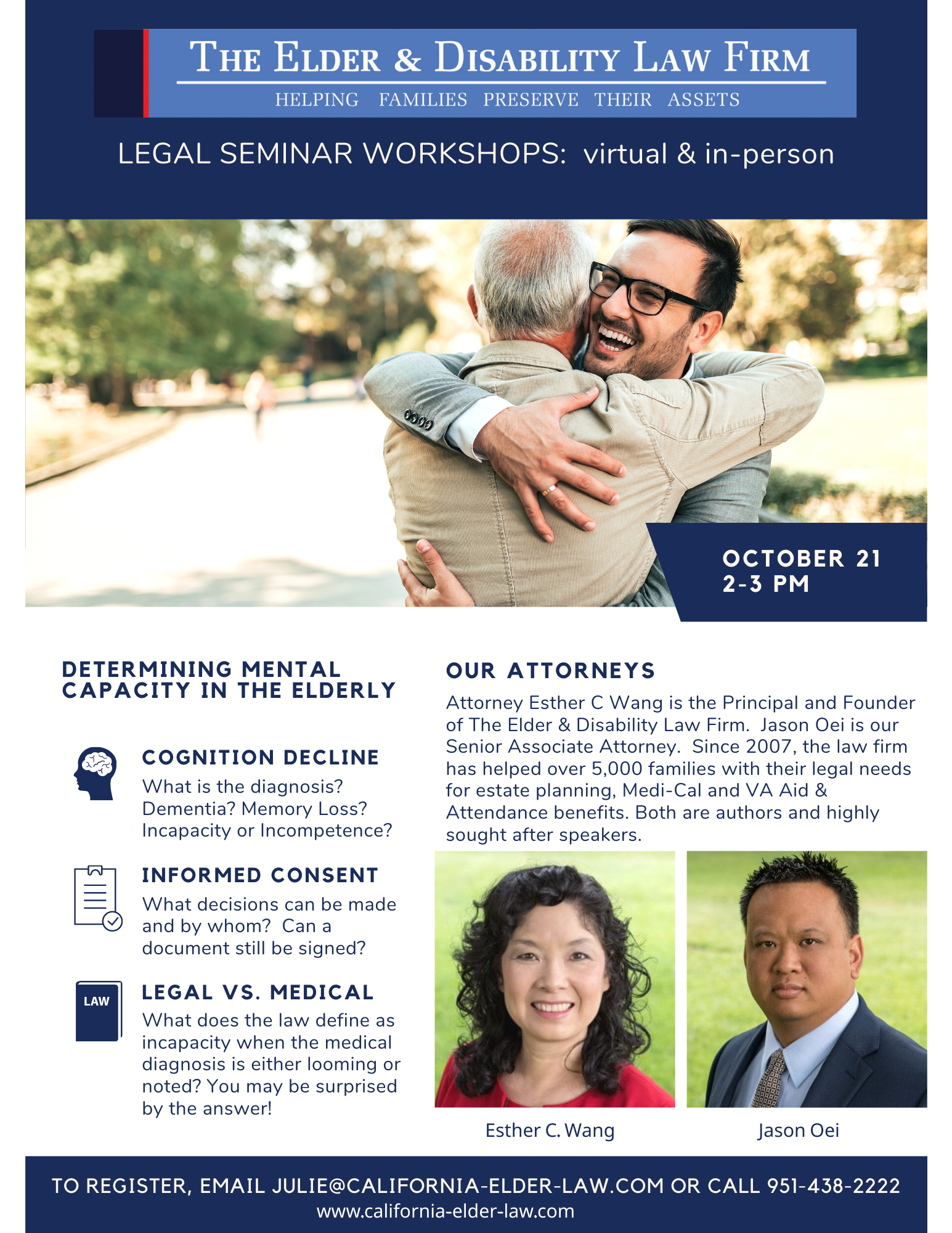 DATE: 10/21/2021
TIME: 2:00 PM – 3:00 PM (PDT)
SEMINAR DETAILS: Optum Community Center in Hemet, CA, is hosting a monthly legal workshop with The Elder & Disability Law Firm. This month, Esther Wang will be going over important information related to cognition decline and the legal concerns you need to prepare for ahead of time. What diagnosis has or has not been done? Informed consent – can you or your loved one still sign important documents? What does the law have to say about this medical concern?
You may just be surprised to hear the information! Esther knows there will be a lot of questions and she welcomes them all. This month is Alzheimer's Awareness Month. Our law firm understands the many complications dementia brings to you and/or your loved one. We hope you join this month's seminar with Optum!
For anyone who would like to attend onsite at Optum's Community Center, please contact TaNeisha Torres at 951-438-2222 to learn more.
LINK: Register in advance for this meeting:
https://zoom.us/meeting/register/tJMscO-sqDstGdbcOo9qo-5KuYDW5y71Zgym