THE FORUM…ALL THINGS SENIOR: DOES THE GOVERNMENT OFFER LONG-TERM CARE BENEFITS FOR OUR SENIORS?
---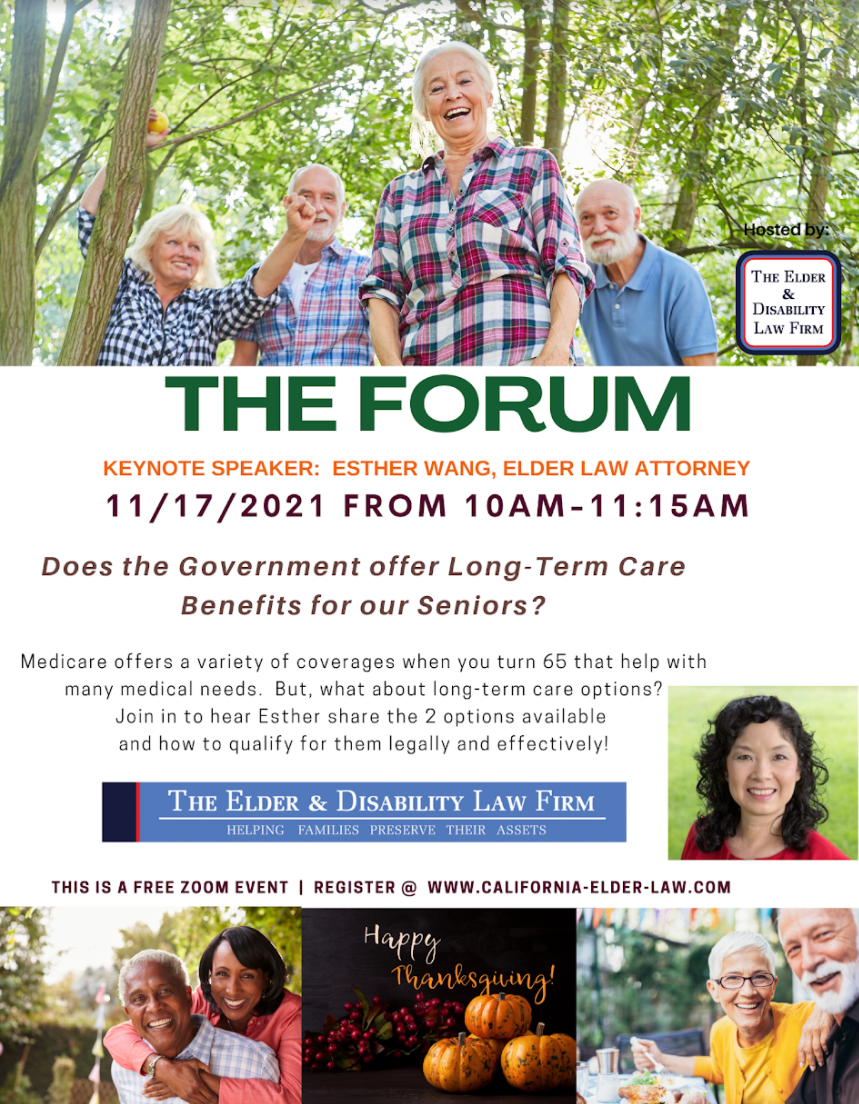 DATE: 11/17/2021
TIME: 10:00 AM – 11:15 AM (PDT)
SEMINAR DETAILS: This month, our law firm is excited to host our own Principal attorney and Founder, Esther Wang. Join in from 10:00am to 11:15am to hear Esther discuss the 2 options available and what do you have to do to qualify for them. There is a lot of misleading information out there on these long-term care options. Get your questions answered at this seminar by one of the foremost leading experts.
This seminar is a virtual event open to seniors, their families and senior care businesses! Senior care professionals that attend will be providing what type of resources they offer and how to contact them.
LINK: Register in advance for this meeting:
https://us02web.zoom.us/meeting/register/tZIlc-ypqTwpEtVdKL_drIeFLhDlfqA3klOg